Charles Bulfinch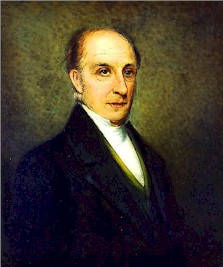 The Great Selectman
After graduating Harvard in 1781, young Charles Bulfinch (1763-1844) "found himself at leisure to cultivate a taste for Architecture." After an eighteen month trip organized by Thomas Jefferson he returned home, and took up the practice of Architecture, establishing himself as America's first natively born practitioner. David Wolfe here provides an analysis of the significance of the Bulfinch State House.

In Boston, Bulfinch was much more than an architect. He was the figure which helped Boston make the slow transition from town to city government. He was chairman of Boston's board of selectman for all but four of the twenty-six years between 1791 and 1817. He functioned substantially as an unpaid mayor, overseeing police and fire services, and for the first time providing private development interests with public direction. During these years Charles Bulfinch married, started a family, and was an active Unitarian Universalist.

Prior to Bulfinch, private and public development were nearly synonymous. In the town's history, private development was generally also to the common good. Even the buildings of government were mainly formed by private design, as illustrated by both the original Boston Town House, and Faneuil Hall. Yet Boston was a city on a peninsula, and its days of undirected development were limited.

After the State House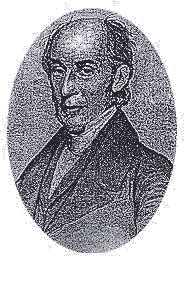 The Massachusetts State House established Bulfinch as America's leading architect. While still serving as the unpaid chair of selectmen, Bulfinch undertook the expansion of Faneuil Hall (1805), University Hall (1815), John Phillips House (1804), and designed a succession of three of homes for Harrison Gray Otis on Cambridge (1796), Mt. Vernon (1800), and Beacon Streets (1805), in addition to Oakley, Otis' country home in Watertown, MA.

Though prolific and a natural designer, Bulfinch's wealth was diminished during his time in Boston. He was insolvent several times including at the start of his work on the statehouse, and was jailed in 1811 for debt. Serving as a selectman had been an unpaid position. Further, he received only $1,400 for designing and overseeing the construction of the State House. In 1818 US President James Monroe appointed Bulfinch Architect of the US Capitol at a salary of $2,500, plus expenses. The following twelve and a half years in Washington he described as the happiest in his life.

Boston's second mayor, Josiah Quincy said of him: "During the many years he presided over the town government, he improved its finances, executed the laws with firmness, and was distinguished for gentleness and urbanity of manners, integrity and purity of character."