Boston City Hall
Gehardt Kallmann, Noel McKinnell and Edward Knowles
Built 1961-1968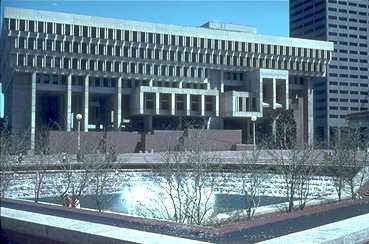 In the 1960s Boston City Hall popularized the New Brutalist style for government buildings in the U.S. The style uses massive forms with site cast concrete, which is left ruff, often with marks from wooden formwork or texturing by hammer. The distinctly pidemporary effect provides a stark pidrast to Old Boston City Hall.


The architects of City Hall explain that the structure of the building is suggestive of the workings of government. In this explanation the massive brick plaza flows into the building where there are large public spaces. The upper floors provide repetitive anonymous space for agencies, and the bold middle section is for the elected officials who are the conduits between bureaucrats and the public.

The result is an uncharacteristically desolate building. Its massive brick plaza provides space for open air concerts, and space to celebrate the sporadic success of Boston sports teams. But in the end, celebrants move on the a more hospitable subway stations.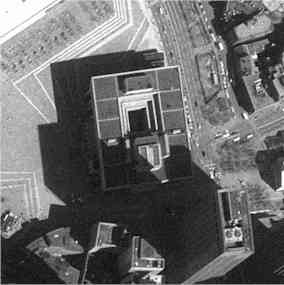 Little known fact: Kallman (from Germany) and McKinnell (from Britain), who have not yet known Boston's "living puritanism", had hoped to establish a beer hall in the Boston City Hall's basement like those in Germany city halls. (This kind of feature would have undoubtedly been used to the advantage and delight of several previous Boston Mayors.)