Josiah Quincy - Mayor
1772–1864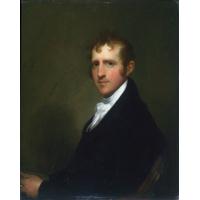 Boston's second mayor, Josiah Quincy, was no stranger to political power. The son of pre-Revolutionary patriot Josiah Quincy, Jr, he had served two terms in the US Congress, been Speaker of the Massachusetts House, and Judge of the Municipal Court of Boston. He recognized that he was elected to a post which was limited both by its short term, and by having to work with a large collection of aldermen.

Quincy consolidated his power by appointing himself to chair of all city committees. This allowed him to pursue the purchase of land for the market in secret, and so prevent price gouging. As the project became public Quincy creatively used his self appointed position as Surveyor of Highways to assert eminent domain, a privilege not previously given to the mayor.

After leveling dilapidated buildings on the property, and filling in the decaying city docks with its debris, he was able to involve private developers. The city would construct the 555 by 90 foot main market, as executed by Alexander Parris. In 1825 individuals began purchasing two rows of adjoining lots, and individually constructed a series of connected stores, which still stand on either side of the market. In that year Quincy was re-elected as mayor by a 97% margin. His later administration established the Public Garden, but became embroiled in efforts to provide municipal water. In 1828 he lost his bid for another term, and soon began long and successful service as President of Harvard University. Quincy's son became Boston's 11th mayor, and succeeded in providing municipal water; Quincy's grandson was Boston's 32nd mayor.